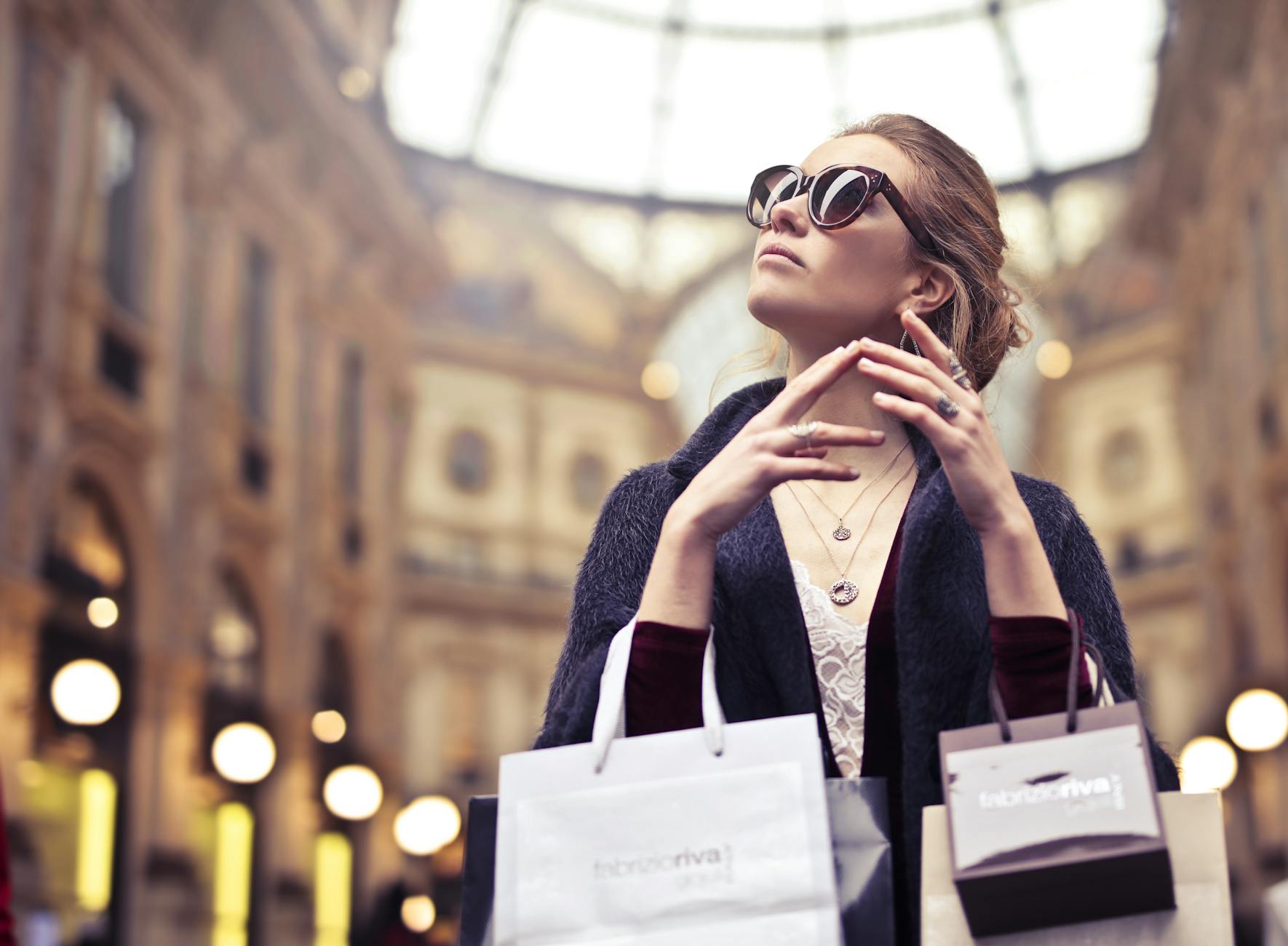 So – you literally just had a mental breakdown in the middle of the night! A terrible day at work – a project you have been working on for too long collapsed and you could do nothing in your power to save or salvage it. Terrible fight with your BFF for no reason; a row that has now gone too far with your partner; missed gym five days in a row; have been eating nothing but Chinese takeouts for straight seven days. This is where you think you have got nothing and nobody who understands you, you sit on your bed, scrolling through an online fashion boutique, looking at all the sexy plus size dresses that would look bomb on you and ordering it give you that high, or that rush of adrenaline that you have been longing for all along! This is what retail therapy does to you, and this is why it is the best thing in the world.
Here are all the reasons as in why retail therapy should never be considered 'bad':
#1 There hasn't been a Better Game Invented Yet than Dressing up
From that little girl who would dress up in her beautiful princess dresses for her mummy and sister to this grownup adult and badass fashionista who can be a sharp and poised boss lady in her power suit and stilettos by the day and a sass queen in a sophisticated evening gown by the night – dressing up is the best way to relax and live life a little more. And for dressing up, you have got to keep your fashion arsenal ready, which is why, a little retail therapy every now and then is quite alright!
#2 Cashmere Doesn't Ask Questions, Cashmere Understands
There really is nothing wrong in burying your stress and sorrows a little into a new cashmere scarf. Specially during one of those moods when you don't even want to rant out to someone. Just get into your car, hit a store and buy something nice and new, something you see yourself wearing a lot in the next few days! Shopping if done for therapeutic reasons can actually release endorphins or the happy hormones in your body, so you go girl!
#3 Shopping is the Best Cardio
Well, not really. Duh! But once you invest good bucks on chic and demure formal dress, it is given that you would want to look fabulous and your best in your purchases. That's the kind of self-accountability that keeps you motivated towards a healthy fitness routine.
Keep shopping, keep living guilt-free!