It's chilly out there but don't risk going outside and finding out, take our word for it and have a look at these frosty yet glorious weather pics from up North.
Snow fell in parts of Scotland and north-east England on Saturday morning, as most of the UK felt much colder temperatures.
Snow was seen in higher parts of the country on what one meteorologist called "some of the coldest October days in a decade".
Heavy snow fell in parts of County Durham and North Yorkshire, as people who headed out early on Saturday found their cars covered and frozen.
There's been varying levels depending on where you are – this little chap up in the glens has just a little dusting…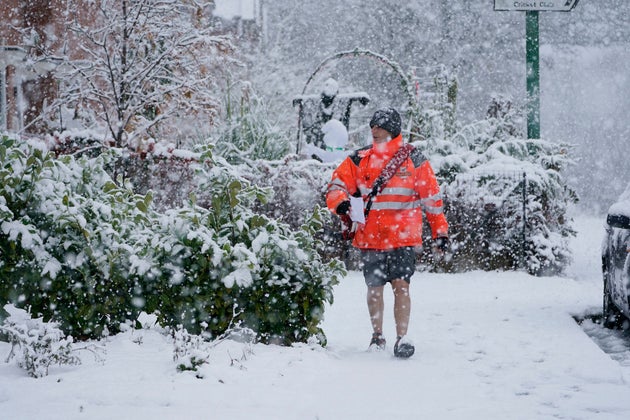 John West at the Met Office told the Press Association flurries could continue throughout the weekend.
He said: "With the temperatures that we are seeing – struggling to reach double figures across the country – these are some of the coldest October days in a decade, much colder than average.
"We have seen some snow this morning, more up in Scotland. Aviemore has had around 1cm."
West explained that in the north-east of England it is "mostly sleety wet snow" pictures coming in from "people out there driving this morning" but it continues to be "quite showery".